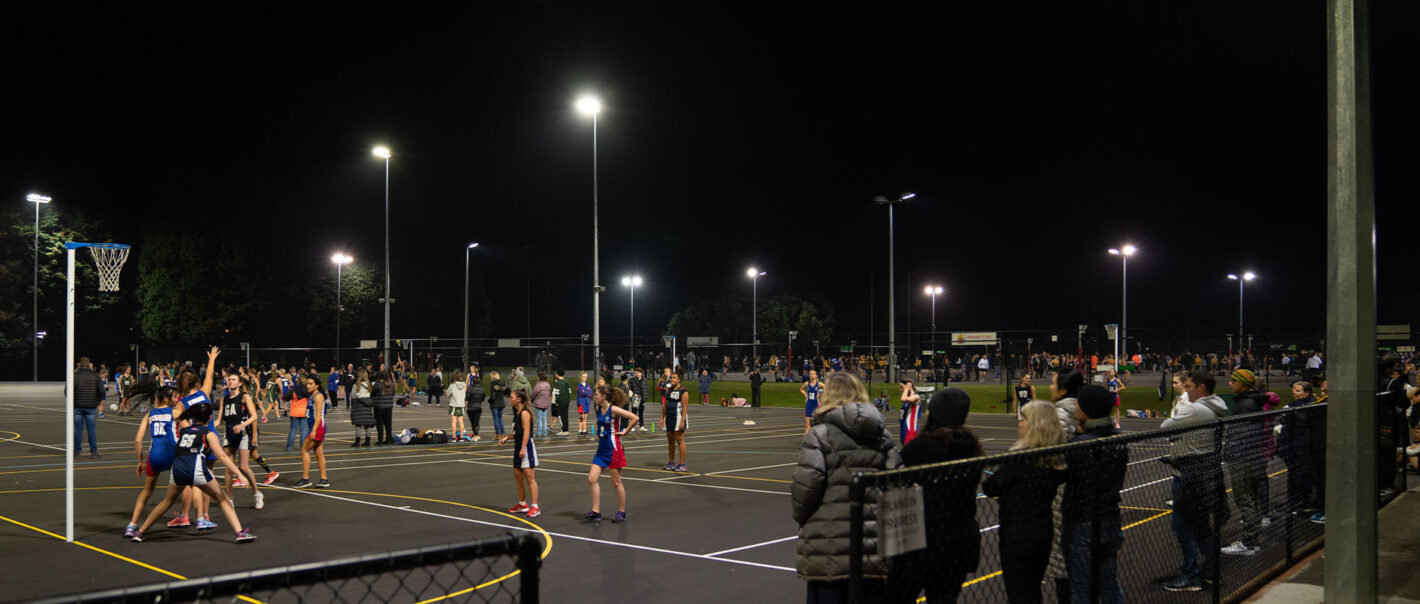 Indoor Sports  –  Outdoor Sports
Sports, recreation and leisure facilities are vital to any local community.
They assist in promoting a healthy lifestyle and can contribute to social inclusiveness, engagement and interaction. In many cases, local sporting facilities become a hub for the community, so it's vital these assets are well maintained to enable continued use.
One important aspect of any community sports facility is lighting. Sports lighting helps to ensure a safe environment for participants and observers, and allows facilities to extend their operating hours, providing greater access to users, sporting teams and community groups. Like most public buildings, there are certain recommended standards that should be met when illuminating sports facilities.
For example, consider the importance of indoor swimming pool lighting; there needs to be sufficient light for lifeguards to see the entire pool and all swimmers using it. Meeting the requirements set out in Australian Standard 2560.2.5 helps to achieve this. Glare should also be minimised to ensure a comfortable and pleasant visual experience for both pool users and spectators.
Compliance aside, choosing an appropriate luminaire for the conditions is essential. Indoor swimming pools are warm, humid environments that can challenge even the highest quality electrical components. Moisture and chemical vapours in the air can leach into electrical systems (including light fittings) often resulting in reduced performance, lowered life expectancy and even failure. A luminaire with high levels of ingress protection is essential.
Other indoor multi-purpose facilities that host sports such as badminton, basketball and gymnastics are covered by a different standard (AS 2560.2.2). While achieving the levels recommended in the standard allows various sports to be played effectively, it's also important to provide a safe and comfortable viewing experience for participants and spectators alike.
Again, selecting the appropriate luminaire for the environment is critical. Luminaires that can withstand the impact of a ball strike without shattering will reduce the risk of injury and the need for costly maintenance or replacements. Sports that involve participants and spectators looking upwards a lot such as volleyball or basketball should be played under lights that generate minimal glare.
SPECIALISTS IN LED LIGHTING SOLUTIONS
Advanced Lighting Technologies (ADLT) has been a leader in the lighting market for over 25 years. With an established presence in Australia, New Zealand and Southeast Asia, we specialise in architectural, commercial and industrial lighting solutions designed for dozens of industries. Whatever the application, whatever the budget – we'll have a solution that fits your needs.
Contact us for more information on an energy-efficient LED lighting solution today.