Excessive use of light has serious repercussions for the community, mental health, biodiversity and also our climate. Light pollution is obscuring our view of the milky way, the stars, moon and planets. This is particularly significant in the context of New Zealand. "For generations, Māori and others have used detailed astronomical knowledge for navigation, to mark the seasons, and for sowing crops. The ability to observe stars is especially important for maramataka (Māori traditional calendar) and at Mātariki." – Stats NZ
The Good News
In the words of Ruskin Hartley, The director of the International Dark Sky Association "It's not difficult to solve, we have the technology. We can turn lights off, we can dim them, we can literally fix the problem at the speed of light."
The International Dark-Sky Association
The International Dark-Sky Association is the authoritative voice on light pollution. IDA educates lighting designers, manufacturers, technical committees and the public about controlling light pollution.
They recognise that the best way to protect and restore the natural night environment is through the promotion of quality outdoor lighting.
The Fixture Seal of Approval Program
The IDA has developed the Fixture Seal of Approval program to provide objective, third-party certification for lighting that minimizes glare, reduces light trespass and doesn't pollute the night sky.
Search the IDA database or look for IDA Fixture Seal of Approval on outdoor lighting at your local retailer. Advanced Lighting Technologies has some great luminaire options on this database.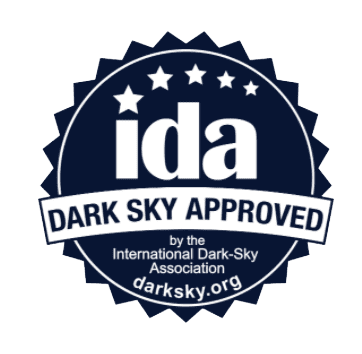 Our Range of Dark Sky Approved Luminaires