Decorative Street Lighting Poles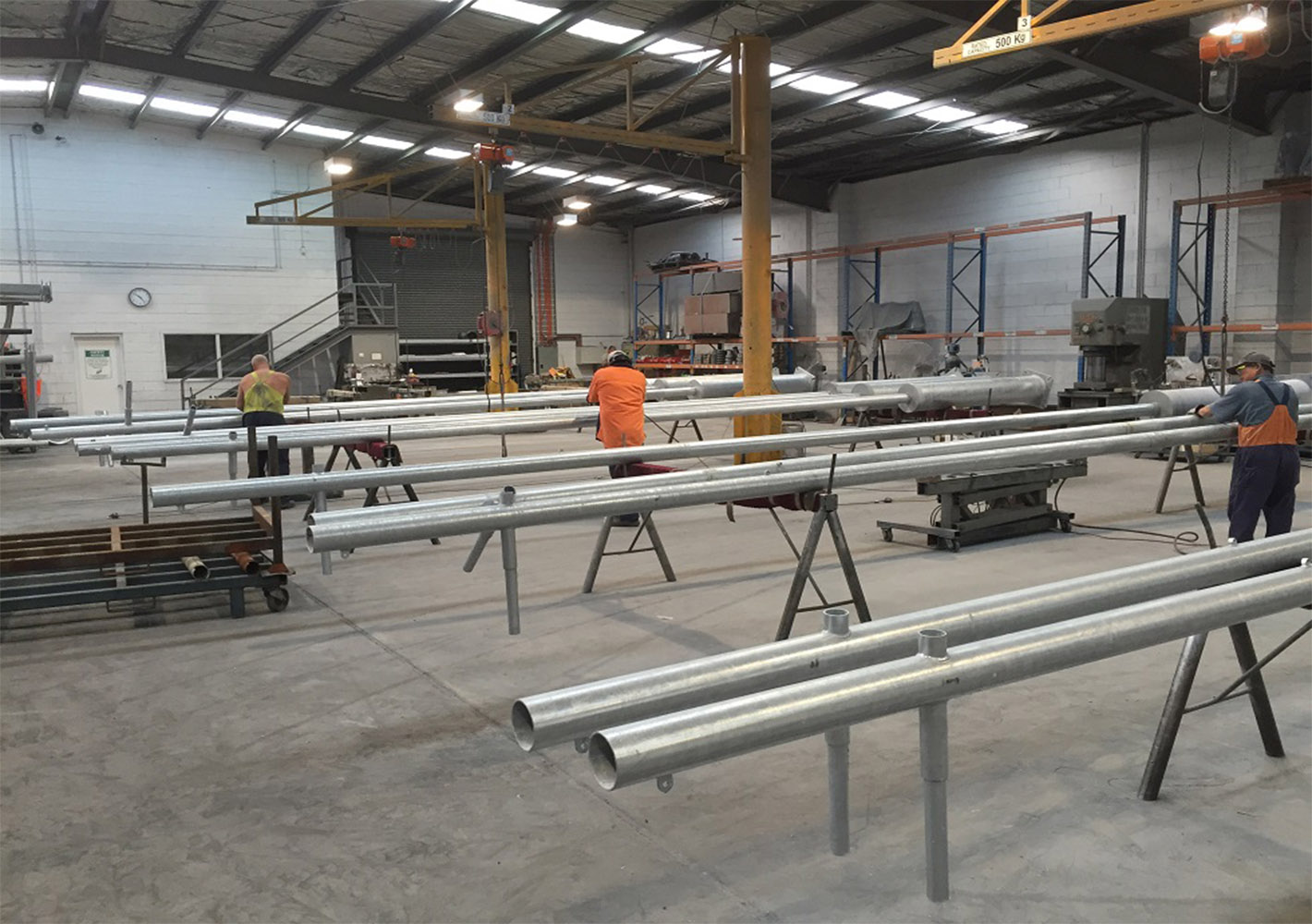 QUALITY COSTS NO MORE
At Advanced Lighting Technologies, quality control is paramount. Unfortunately, not all street poles are created equal. Inferior fabrication and paint processes result in reduced longevity and a sub-standard end result. ADLT source only top quality poles at competitive prices for all applications. 
CHALLENGES 
There are multiple requirements to consider when choosing poles for a lighting project. Poles should meet the customer's aesthetic and design requirements (Auckland Transport specifications as an example), have comprehensive paint finish warranties and meet structural design life requirements. Poles must meet delivery deadlines during the construction process and fulfil budget requirements. 
SOLUTIONS 
ADLT only use pole suppliers with an impeccable attention to detail and commitment to quality. You won't find paint drip marks, messy welding, rough edges or fading paint on any of our supplied poles. 
Our 'A Line' selection includes a finished product with one seamless vertical section, built to meet NZ Specifications, including a coastal paint finish and 50-year structural design life. Customers can select from a wide range of out-reach configurations to attain the aesthetic they are looking for. 
PREMIUM PAINT FINISH 
Our suppliers use a finish designed specifically for the coastal New Zealand environment. This premium paint specification has been prepared for by Dulux and comes with a comprehensive 10 year paint finish warranty. 
After careful steel fabrication, poles are first hot dip galvanised and then lightly sand blasted to create an optimum adhesion surface. A hand finishing process removes any blemishes and zinc build ups ensuring a perfectly smooth finish. The poles are then cleaned and degreased, ready for the painting process. 
The poles are sprayed with an epoxy primer providing an additional thick protective coating. After the primer has cured a top-coat of Dulux Acrathane is applied. This is a 2-pack epoxy acrylic that is tough, has excellent abrasion and graffiti resistance properties, is resistant to salt water, solvents, acid/alkaline environments, heat and weather. It can easily be touched up should any damage to the paint work occur. 
Unlike many common paint and powder coating systems that suffer from chalking and fading, the unique paint system ensures the finished product will retain its gloss and colour. The paint finish is covered by a comprehensive warranty, through Dulux, for 10 years 
BENEFITS 
Industry leading paint finish

 

Hand finished – no gaps

 

Comprehensive warranties

 

Poles – Design Life of 50 years

 

Poles – Paint Finish warranty of 10 years