The Advanced Lighting Technologies Story
Advanced Lighting Technologies is an LED lighting supplier with an established presence in New Zealand, Australia and Southeast Asia. We specialise in commercial and industrial LED lighting solutions, designed for various applications and industries.
Together with our partner companies, ADLT have helped revolutionise the lighting industry. For 30 years, we've been providing reliable, leading-edge lighting solutions. Nowadays, however, the only thing old-fashioned about us is our high level of personal service. With an experienced team and great value proposition, we'll work with you to create the ideal solution.
When it comes to new or industry-specific lighting solutions, our consultants are always keen to share the benefit of our collective experience. So get in touch with us, pick our brains, and discover how our latest solutions could make all the difference to the people that matter to you.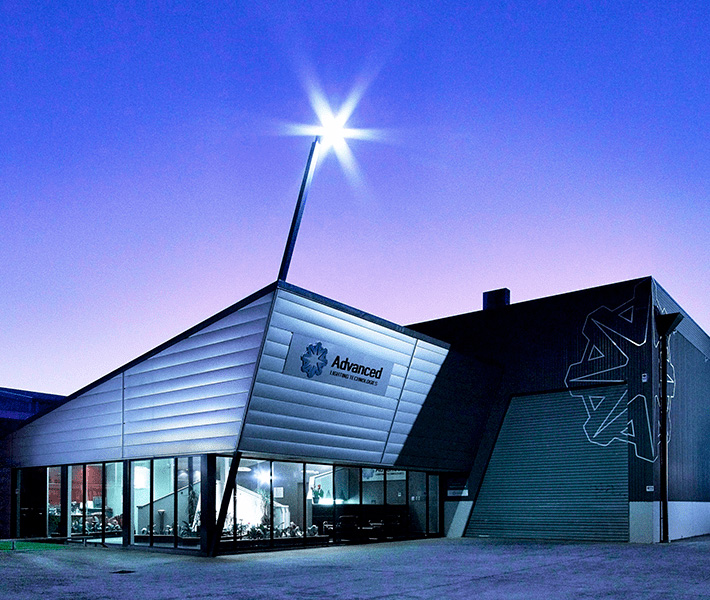 We supply industrial and commercial LED lighting solutions.
We are ready to help you bring your best ideas to life.
We stock the best in class brands with comprehensive product warranties.
We are committed to quality, for your peace of mind.
We can help you meet your efficiency and sustainability goals.
Give us a call and let us show you some numbers.
Our team are qualified in their sectors and have a wealth of industry knowledge.
Let us share the benefit of our collective experience with you.
We keep an A-line selection of product in stock.
When you need a solution in a hurry, we have product on the shelf.
There are thousands of metal halide lamps still operating in New Zealand.
We supply lamps and control gear to help you meet your maintenance requirements.
Advanced Lighting Technologies
Advanced Lighting Technologies has been a leader in the lighting market for over 25 years, not just during the recent rise of LED lighting technology. With an established presence in Australia, New Zealand and Southeast Asia, we specialise in architectural, commercial and industrial lighting solutions designed for dozens of applications and industries.
Cree Lighting Europe
Cree Lighting is a global, market-leading developer of LED lighting products. Cree Lighting have been at the forefront of LED technology for over 25 years and continue to introduce new and exciting innovation through research and development. 
Holophane
For over 120 years the name Holophane has enjoyed an enviable reputation throughout the world for expertise, quality and innovation. Holophane remains synonymous with high performance, low maintenance and cost-effective lighting. Their product portfolio incorporates interior, amenity, street and floodlighting suitable for today's environmentally conscious world.
Venture Lighting
A world leader in the lighting industry for over 40 years, Venture are proud to have introduced a majority of the metal halide lamp types available on the market today. Venture continue to lead the industry through continuous innovation and product enhancement, which now includes energy-efficient LED luminaires as well.
Arcluce
Our architectural range has been sourced from Italian manufacturer Arcluce. Carefully chosen to meet the most demanding requirements of lighting designers, architects and end users, these products feature high-quality European design and craftsmanship, backed by a 5 year guarantee.
Arianna
Arianna is an Italian company, specialising in designing and manufacturing LED lighting systems. The patented optics found in the Arianna Petrarca LED floodlight offer high-mast illumination with high efficiency, uniformity and visual comfort.
PRACHT
With a wide range of luminaires featuring precise German engineering, PRACHT are considered the specialists when it comes to efficient and effective illumination under extreme conditions. 
Sol By Sunna Design
Sol are leaders in sustainable solar lighting design solutions and products that are efficient, economical and state-of-the-art. They offer 30+ years experience working with municipalities, land developers, government, commercial and industrial markets – lighting everything from pathways, streets, parking lots and more.
Vicpole
Vicpole's range includes utility street light poles, architectural subdivision poles and even bespoke solutions for any imagination. ADLT are pleased to offer a complete one-stop-shop for all of your streetscape light pole requirements.